Wedding Flowers and Events
Wedding flowers and event flowers in Palm Coast, Florida by Blooming Flowers And Gifts located in The European Village Resort

386-597-5257
101 Palm Harbour Pkwy, Palm Coast, Florida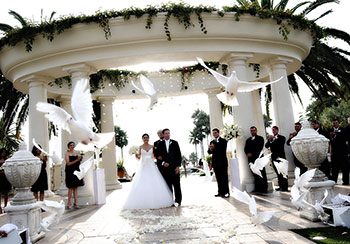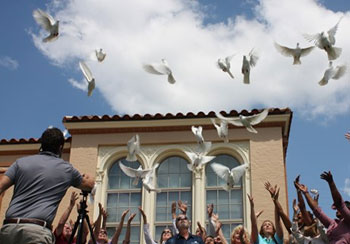 Releasing white doves is a beautiful representation of the commitment made by the bride and groom. Your release can be as simple as releasing two doves representing God's Blessings on your marriage or an entire flock flying overhead to proclaim your new beginnings.


Doves hold a special place in the hearts of mankind, and their image harkens back to biblical times when Noah released a dove to help him find land. What better tribute than to include them in your wedding, memorial or celebration.
Doves mate for life with a lasting bond. They are loyal, gentle and devoted to each other and their flock. Our White Doves are hand raised and hand feed. When they are resting at home we release them several times a week to spread their wings and play with our children and family. Our doves enjoy family time in the peaceful environment we have carefully built for them.
Our White Doves are located in Palm Coast, Florida and we will release them up to 60 miles from home. We can release our White Doves in St. Augustine, Palm Coast, Daytona Beach and Ormond Beach.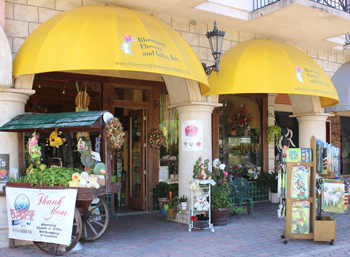 Blooming Flowers And Gifts
Blooming Flowers And Gifts Specializing in Wedding and Event Flowers
Large/Small Weddings
Beach Wedding
Vow Renewal
Corporate Banquet
Awards Banquet